Forex - GBP/USD holds gains after U.S. data, Draghi
Investing.com - The pound held gains against the U.S. dollar on Thursday, as positive U.S. jobless claims data lifted the greenback, but the Bank of England's policy statement, released earlier in the day, continued to support to sterling.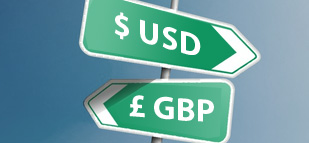 GBP/USD
hit 1.6498 during U.S. morning trade, the pair's highest since January 2; the pair subsequently consolidated at 1.6471, adding 0.14%.
Cable was likely to find support at 1.6375, Wednesday's low and resistance at 1.6500.
The dollar strengthened after the U.S. Labor Department said the number of people who filed for unemployment assistance last week fell by 15,000 to 330,000 from the previous week's revised total of 345,000. Economists had expected jobless claims to decline by 10,000.
The data came after Wednesday's minutes of the Federal Reserve's December meeting showed that the bank cited a stronger labor market in its decision to cut its asset purchase program by USD10 billion, reducing it to USD75 billion-a-month.
The minutes also showed that officials were keen to stress that further reductions were not on a "preset course" and would be undertaken in "measured" steps.
Earlier in the day, the BoE left rates on hold at 0.5% and announced no change to the size of its GBP375 billion asset purchase program, as was widely expected.
Sterling was steady against the euro, with
EUR/GBP
dipping 0.01% to 0.8253.
The single currency came under pressure after European Central Bank President Mario Draghi reinforced the bank's forward guidance on rates and said the bank was still ready to ready to take "further decisive action" if needed.
Draghi reiterated that monetary policy will remain accommodative for as long as is needed in order to assist the economic recovery in the euro area. The ECB expects interest rates to remain at present or lower levels for an extended period of time, he said.
Draghi said the ECB would act if there was unwarranted short term tightening in the money markets, or if the outlook for inflation worsened in the medium term, saying the ECB would consider "all possible instruments" to tackle these contingencies.
The euro area may experience a prolonged period of low inflation, before inflation rises back towards the ECB's target of close to, but below 2% Draghi said. The bank expects inflation to remain around current levels during the coming months.
Draghi said the slowdown in the annual rate of euro zone inflation in December was generally expected, and was due, in part, to changes in German data.